Following the UK FiFi award ceremony in London last month, yesterday was the turn of the US founding organization to celebrate the 36th FiFi awards. But lets first give a brief intro about th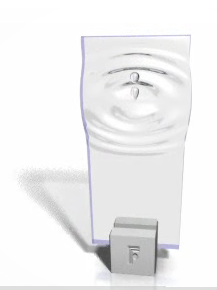 e driving force behind the awards: The Fragrance Foundation. Founded in the US in 1949 to develop educational programs about the importance and pleasures of fragrance for the American public. Not just founded low key; its six founding members were affiliated with Elizabeth Arden, Coty, Guerlain, Helena Rubenstein, Chanel and Parfums Weil. Today they have grown into a worldwide organization providing a platform for fragrance professionals to do research, network, or take advantage of the extensive fragrance media library or training materials. So now you know, let's turn to the US awards.

We were particularly pleased to see that Marc Jacobs' Daisy also won the US version of Prestige Women fragrance of the year. Not only do we love the scent, we are big fans of the bottle, the website and marketing, and not in the least because it was one of the first products we reviewed! Further Vera Wang was justly given the Hall of Fame award for her contributions to the fragrance industry and the Beckhams are making their mark in the US, snapping up the award in the Woman's popular appeal category with Intimately Beckham.



Read the full list of winners

here

.